Resources for Researchers and Clinicians h1 >
MGNet Outcome Measure Standardization h2 >
Background
The NIH-supported Rare Diseases Clinical Research Consortium (RDCRC) for myasthenia gravis (MGNet), which is part of the Rare Diseases Clinical Research Network (RDCRN), views standardization of myasthenia gravis (MG) outcome measures as a critical need for clinical trials. To address this issue, MGNet convened an outcome measure symposium and a Working Group charged with refining specific MG outcome measures and their instructions for administration, based on consensus opinion. The goal was to improve the clarity of instructions and scoring of existing MG outcome measures without creating new outcome measures or altering the existing measures.
MGNet sought public comments on the proposed revisions to help ensure that the views of all stakeholders were heard, including researchers, clinicians, and patients with MG, leading to the outcome measure instructions linked below. This effort is expected to lead to less data variability, greater efficiency, and fewer errors at clinical sites.
Further details on the methodology, key recommendations, and supplemental materials are forthcoming.
Outcome Measure Instructions
Instructions and case report forms for the five disease-specific MG outcome measures most commonly used in clinical trials are available. Click on the links below to view and/or download materials.
Any future updates to instructions (i.e., revised versions) will be posted to this webpage. In order to ensure study teams are using the most current instructions, it is advised that study teams visit this site prior to starting a trial.
For information on copyright pertinent to certain outcome measures, please visit the Mapi Research Trust.
If you identify any issues, problems, or concerns with these materials that we should modify in future versions, please email us at mgnet@gwu.edu.
Training Materials and Certification
MGNet plans to develop a comprehensive set of training materials for each outcome measure that reflect the recommended changes. MGNet will then offer initial and renewal certification training sessions for clinical trial raters and maintain records for certification. Updates on the availability of future training sessions will be posted on this site. If you have questions, please contact mgnet@gwu.edu.
MG Outcome Measure Summaries
To further support study teams, MGNet has summarized existing disease-specific outcome measures in terms of domains measured, scoring, psychometric properties, and prior translations.
To access, click here.
Image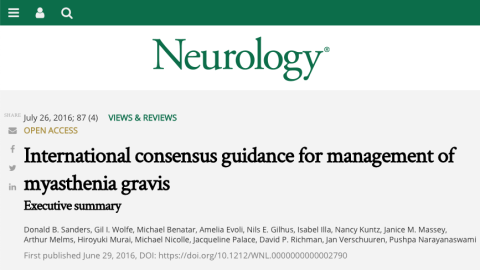 International Consensus Guidance for Management of Myasthenia Gravis
In October 2013, the Myasthenia Gravis Foundation of America appointed a Task Force to develop treatment guidance for MG, and a panel of 15 international experts was convened. Guidance statements were developed for symptomatic and immunosuppressive treatments, IV immunoglobulin and plasma exchange, management of impending and manifest myasthenic crisis, thymectomy, juvenile MG, MG associated with antibodies to muscle-specific tyrosine kinase, and MG in pregnancy.
Read More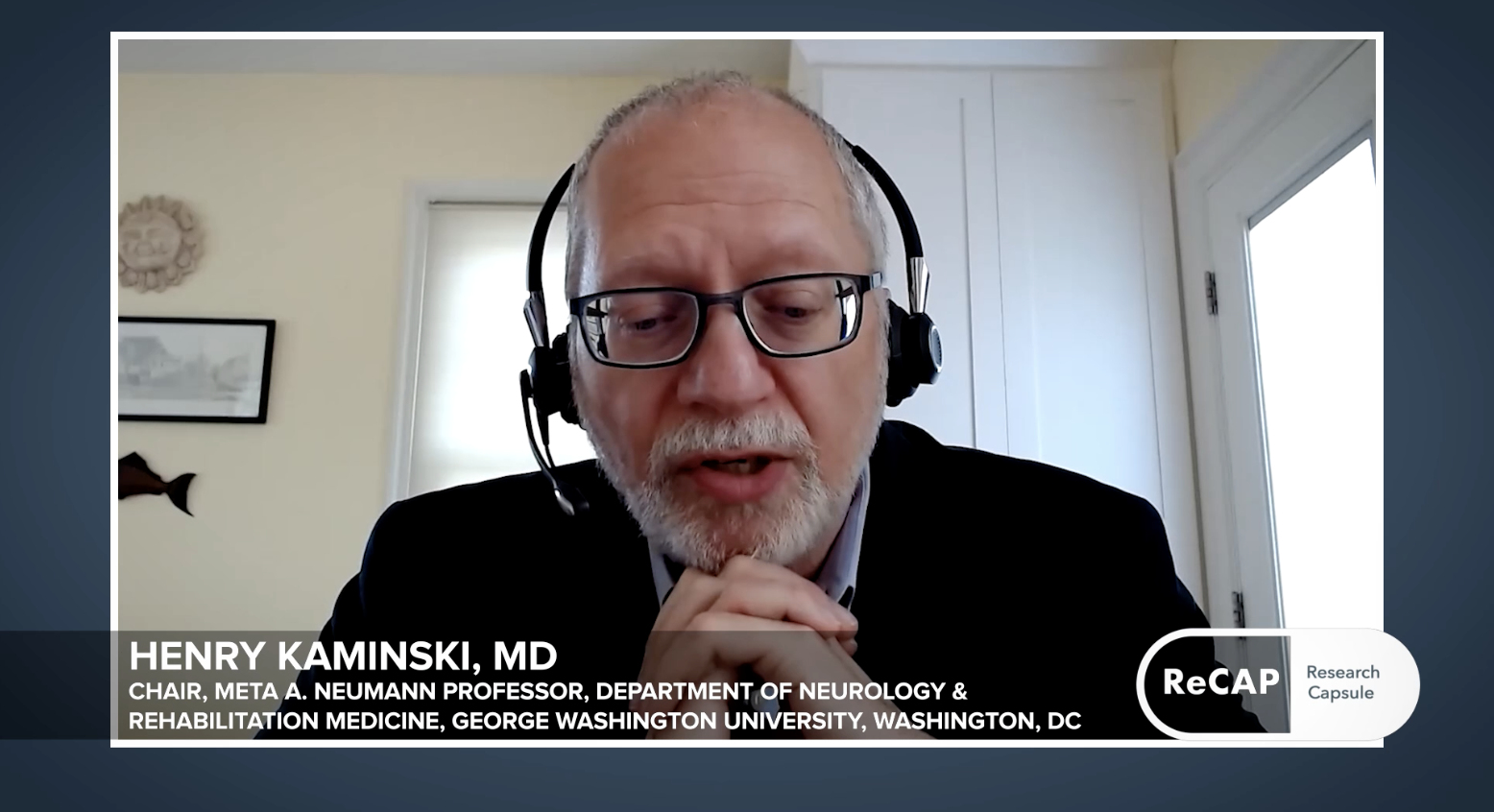 Biologic Therapies in Myasthenia Gravis
In this video interview for Medscape's ReCAP series, Henry Kaminski, MD, discusses how the management of generalized myasthenia gravis has evolved, leading to the introduction of biologic therapies.
Watch the Video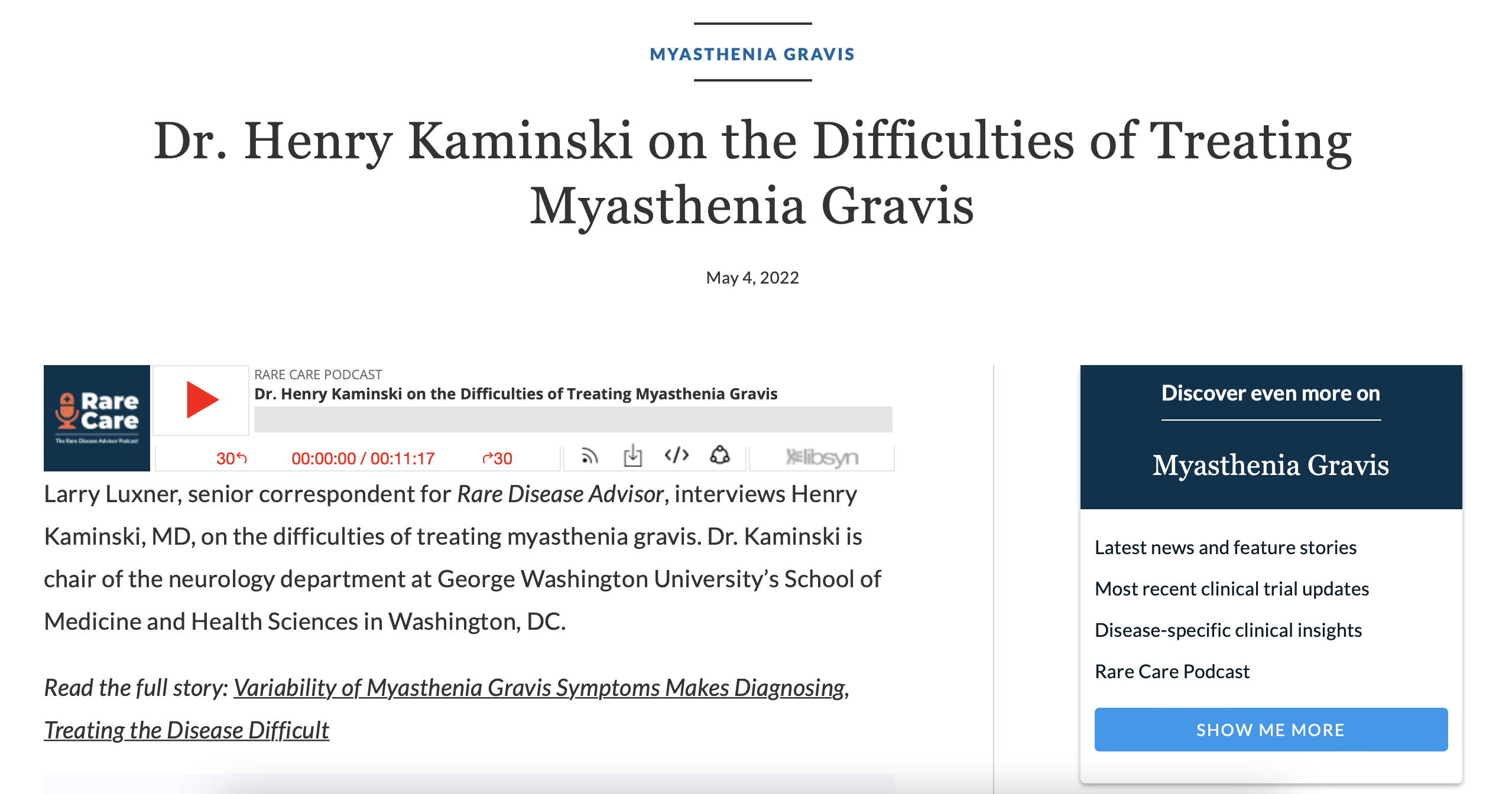 Dr. Henry Kaminski on the Difficulties of Treating Myasthenia Gravis
In this Rare Care podcast episode from Rare Disease Advisor, Henry Kaminski, MD, discusses the difficulties of treating myasthenia gravis.
Listen to the Podcast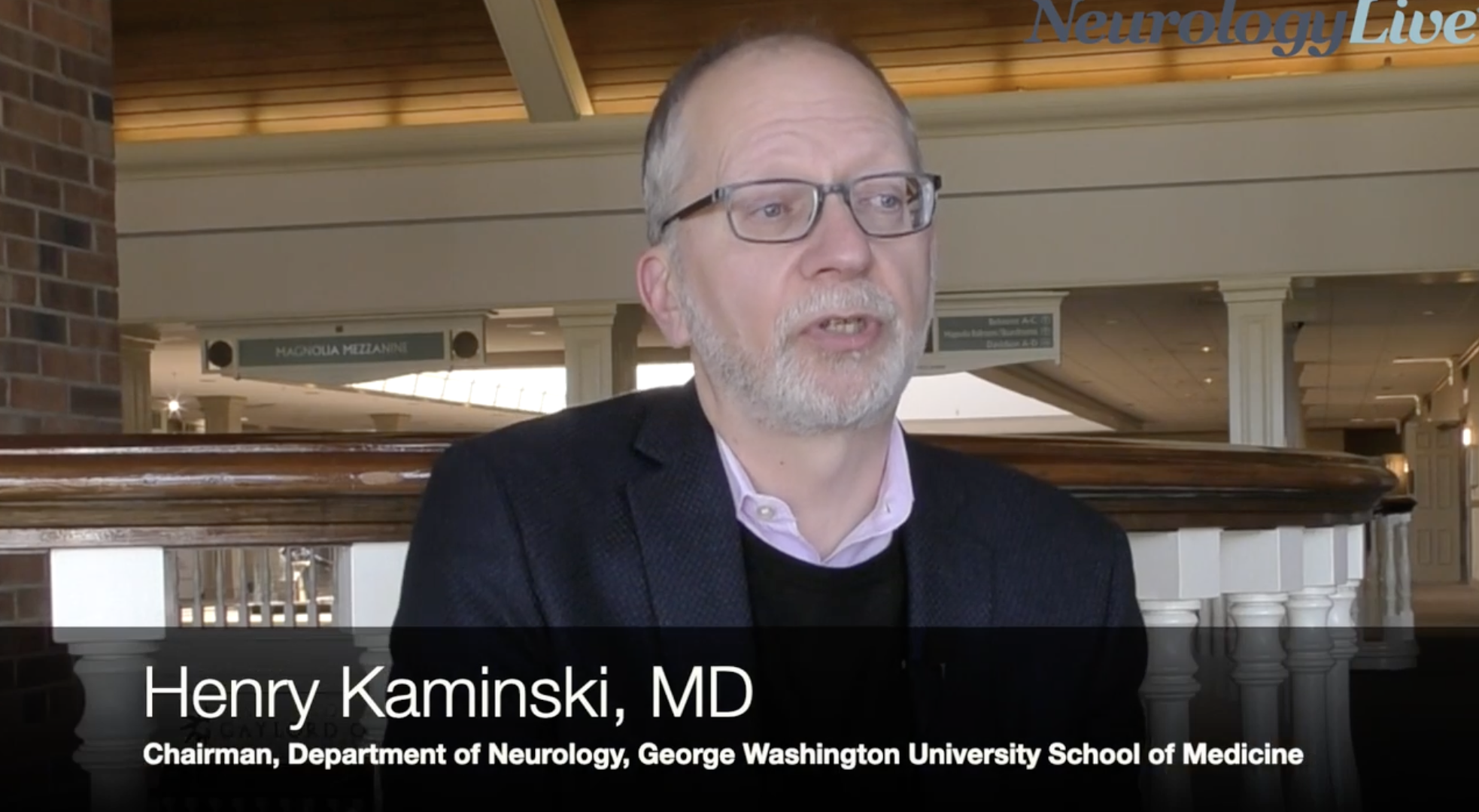 From the Lab to Bedside in Myasthenia Gravis: Henry Kaminski, MD
In this video interview with NeurologyLive®, Henry Kaminski, MD, discusses the critical value of the patient voice.
Watch the Video