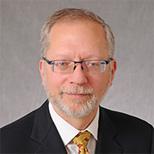 Henry J. Kaminski, MD, serves as the Meta A. Neumann Professor and Chair of the Department of Neurology at the George Washington University School of Medicine and Health Sciences. He is an internationally recognized expert in the care of patients with myasthenia gravis. His laboratory focuses on the development of novel therapeutics for myasthenia gravis. His investigations have led to a targeting approach to enhance complement inhibition to the neuromuscular junction as a treatment for myasthenia gravis and he has moved the invention forward as CEO of ARC Biotechnology. He is the principal investigator for MGNet, part of the National Institutes of Health-supported Rare Disease Clinical Research Network.
Site: George Washington University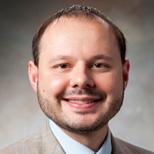 Richard Nowak, MD, is currently an assistant professor in neurology and fills a faculty role in the Division of Neuromuscular Medicine within the department. Dr. Nowak is a neurologist that specializes in the treatment of neuromuscular disorder. During his time on the faculty, he was appointed the first director of the Program for Clinical & Translational Neuromuscular Research (CTNR), a program which he established in 2012, and in that capacity has initiated the building of a neuromuscular immunology program. He is also the director of the Yale Myasthenia Gravis Clinic, which he formally established in 2013. He is the national principal investigator for multi-center studies.
Site: Yale School of Medicine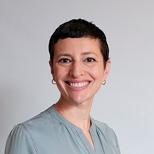 Amanda Guidon, MD, is a neurologist who specializes in the care of patients with neuromuscular diseases and in performing electrodiagnostic studies. She is an instructor of neurology at Harvard Medical School. She is director of MGH Myasthenia Gravis Clinic. Within neuromuscular medicine, she has particular expertise in the care of patients with myasthenia gravis, immune-mediated and cancer related neuromuscular disorders, and electrodiagnostic medicine. At MGH, she divides her time between providing clinical care, supervising trainees, and performing clinical research. In addition, she serves on the medical and scientific advisory board of the Myasthenia Gravis Foundation of America (MGFA) and the New England Chapter. In 2018, she was appointed as the Partners Neuromuscular Fellowship Program Director.
Site: Massachusetts General Hospital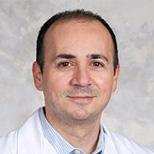 Michael Benatar, MD, is a professor of neurology at the University of Miami, chief of the Neuromuscular Division and vice chair of Clinical and Translational Research. He is a neurologist, neurophysiologist, and neuromuscular specialist with a long history of clinical-translational research in the field of rare neuromuscular diseases (myasthenia gravis and amyotrophic lateral sclerosis). He has a strong track record of leading and participating in myasthenia clinical trials. In addition to his clinical and research experience in the field of MG is his experience with the NIH's Rare Diseases Clinical Research Network (RDCRN). Dr. Benatar is the PI of the CReATe Consortium (a member of the RDCRN) and has been the chair of the RDCRN Steering Committee for two and half years.
Site: University of Miami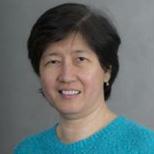 Betty Soliven, MD, is an expert in autoimmune disorders that affect the nervous system. Dr. Soliven sees patients with myotonic disorders, mitochondrial diseases and muscular dystrophies. Dr. Soliven is an active researcher who has been involved in several neuromuscular clinical trials. She co-directs the University of Chicago ALS Multidisciplinary Clinic which provides a high-quality team approach to the care of patients with various forms of motor neuron disease. Her laboratory research focuses on immune mechanisms and demyelinating diseases of the nervous system.
Site: University of Chicago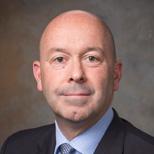 Kevin O'Connor, PhD, is an academic neuroimmunologist with a special interest in human translational immunology, in particular B cell pathobiology. His training and career have focused on studying the roles of B cells and autoantibodies in autoimmune neurologic diseases such as multiple sclerosis (MS), myositis, and rare entities such as acute disseminated encephalomyelitis and neuromyelitis optica. His most recent investigative work is focused on myasthenia gravis (MG). He has established a translational program at Yale to investigate the underlying immunobiology of MG. Through coordinated efforts as described in this MG consortium proposal only will collection of such rare MuSK MG patients be realized.
Site: Yale School of Medicine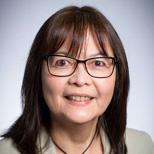 Inmaculada Aban, PhD, is a professor in the UAB Department of Biostatistics with over 14 years of expertise in clinical trials and statistical research methodology. Her areas of interest in statistical methods research are in clinical trials, dose-finding designs, analyses of count data, survival analysis, analysis and modeling of spatio-temporal data from structural magnetic resonance imaging, developing methods of inference for heavy tailed distribution, and developing methods for goodness of fit and model diagnostics. Dr. Aban serves as director of the Data Coordinating Center and Protocol Biostatistician. Her role in MGNet is to provide design and/or statistical support and insight into the database and perform analyses as necessary.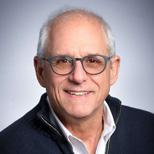 Gary Cutter, PhD, is a professor of biostatistics in the Department of Biostatistics at the UAB School of Public Health with a major interest in design, analysis and interpretation of clinical trials, epidemiologic studies and evaluation research. He directs several national and multinational coordinating centers; a combination therapy trial of MS; a surgical trial in Myasthenia Gravis both funded by NINDS; an international registry of 33,000 MS patients supported by the Consortium of MS Centers. Dr. Cutter has worked with Dr. Kaminski for many years on trial design and analysis, and his role in MGNet is to provide design and/or statistical support and insight into the database and perform analyses as necessary.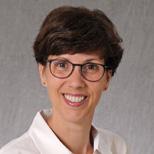 Linda L. Kusner, PhD, is an associate professor in the Department of Pharmacology & Physiology at The George Washington University in Washington DC. Dr. Kusner's research focuses on the pathophysiology of myasthenia gravis. She has performed extensive evaluations of the role of complement in myasthenia gravis pathogenesis, which led to a patent for an approach to concentrate complement inhibitors to the neuromuscular junction. Dr. Kusner was the first to discover the role of the anti-apoptotic protein, survivin, in the pathology of human and animal models of myasthenia gravis. Her laboratory works closely with industry partners for assessment of potential MG therapeutics. Dr. Kusner directs MGNet's pilot study program.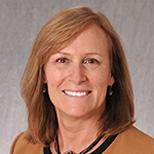 Allison K. Hall, PhD, is a nationally recognized neuroscientist and leader in biomedical training. She has extensive leadership in programs to enhance the biomedical workforce, including the development of several NIH-funded programs to enhance diversity that contributed to robust increases in diverse students in our PhD programs. This background provides extraordinary perspective on training and career development needs for the future biomedical workforce, and effective mechanisms to address this need. Her long-standing interest in enhancing the biomedical research workforce and successful track record directing programs and reporting their outcomes makes her well qualified to lead programs to develop the research workforce.